Soap and Glory Glad Hair Day Conditioner
Thursday, 7 November 2013
I received this in a "grown up" party bag from my friends party and I thought I would tell you about it. It was only a little travel sized and I seem to remember using this before.
I really do not like this conditioner. I just thought I would put it out there.
To begin with I don't really like the scent. It doesn't have that signature Soap and Glory scent that I love, it is almost like sour coconut? I don't know. Not for me. You are supposed to leave this on for 2-3 minutes and let it soak in and do good stuff to your hair. It felt okay when I put it on my. I ended up leaving it for about 5 minutes and when I rinsed it off my hair didn't feel softer or de-tangled.
It didn't make my hair feel worse but it didn't really make it feel better. I wouldn't go out of my way to purchase this and I don't think it did anything nice to my hair.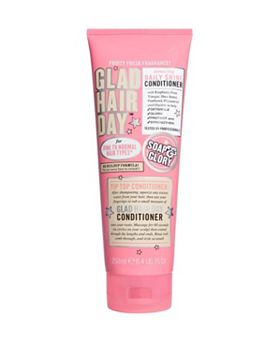 Have you tried this? What did you think?
Love Allie x x x